Details

Hits: 1147
Opening of the photo exhibition against racism and exclusion: a great success
On 13th December 2018 the photo exhibition "We are Europe, too" was festively opened in the House for Art and History.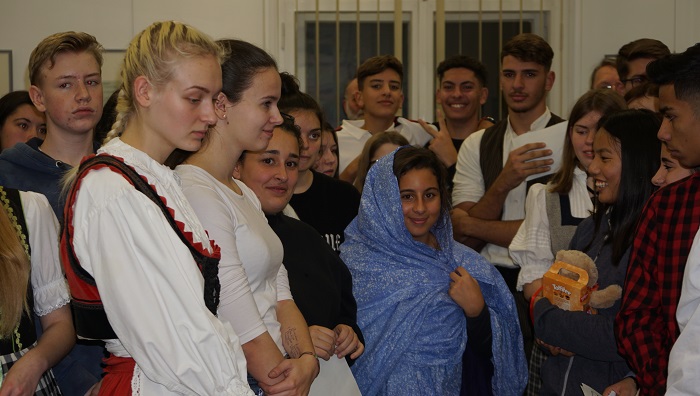 The culture of the Roma as a part of Europe and well as the documentation of dreams and the process of integration for young refugees in Germany and migrants in Spain in the respective countries of destination stood at the centre of this exhibition.
Details

Hits: 912
16th November 2018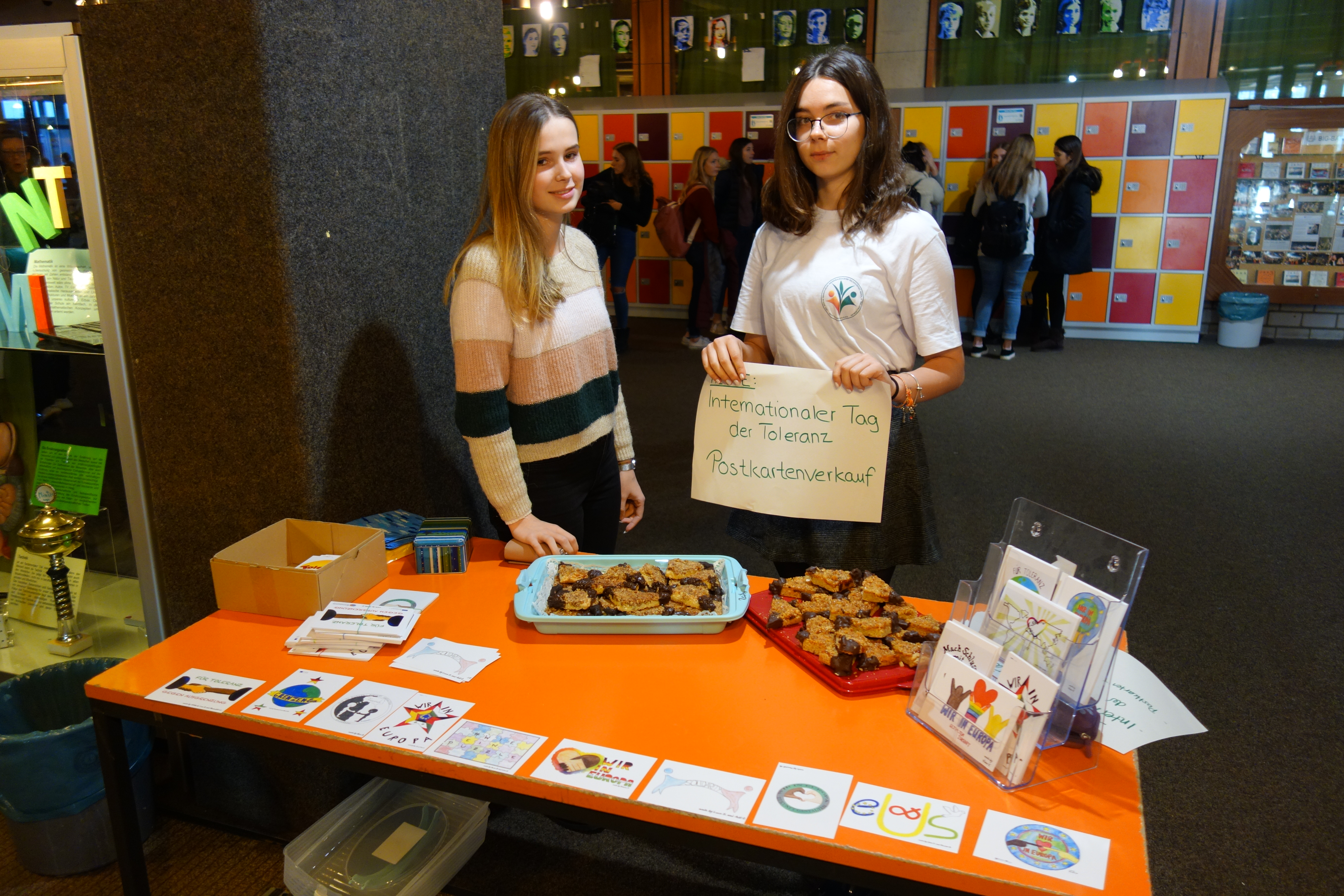 During the 1st and 2nd break the Erasmus+ pupils sold "Erasmus Corners" and Postcards for Tolerance to collect donations for school materials for our Roma and refugee sponsored children.
Details

Hits: 194
The Erasmus+ pupils found a sponsorship with a Roma refugee class in Amaro Kher – Rom e.V. School project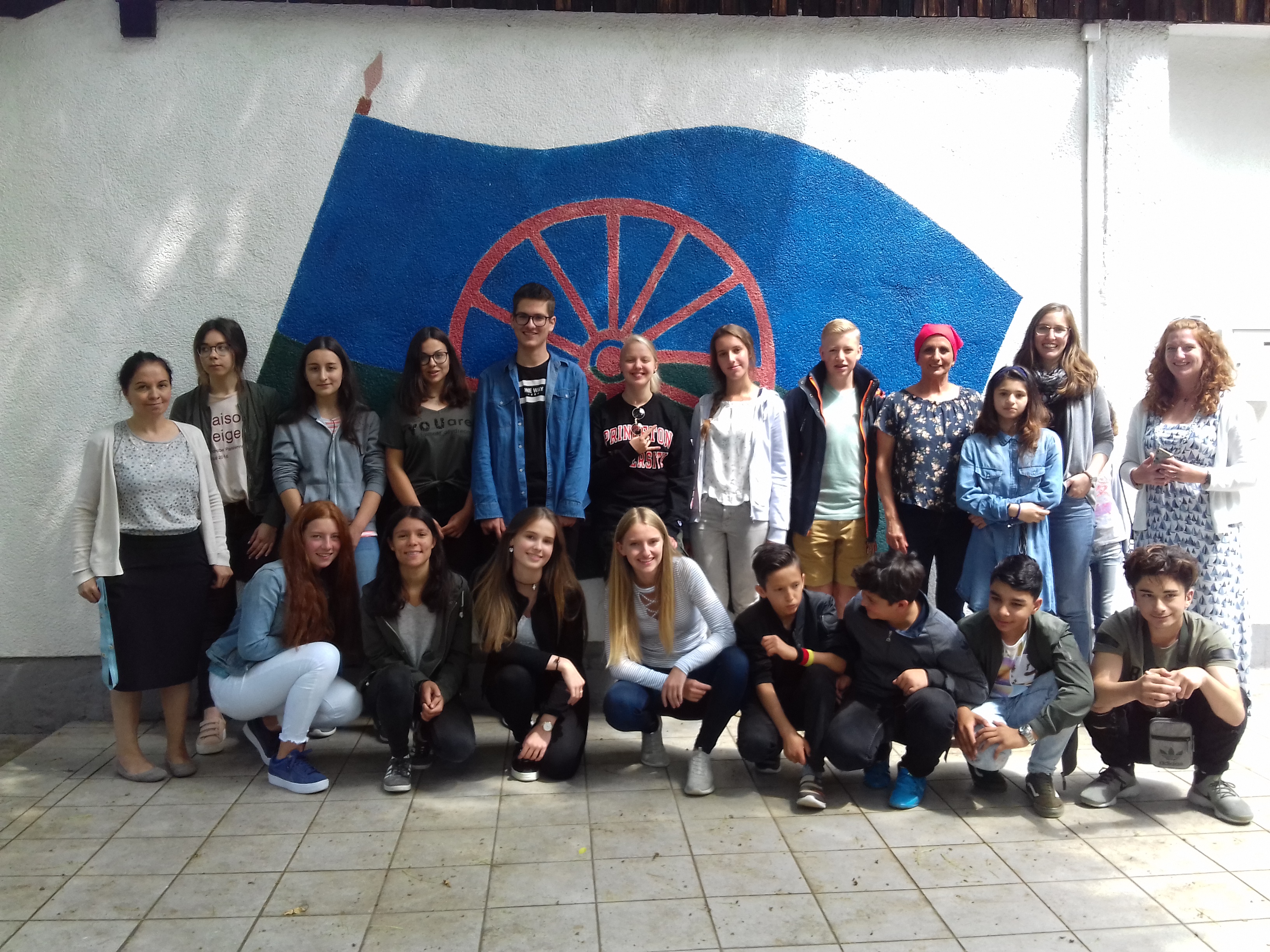 Details

Hits: 695
Erasmus+ means much more than project work, more than intercultural exchange, more than organisation of processes and more than dancing or singing for tolerance. It means more recognition and action. It means taking responsibility for the social wants of needy people, it means taking something in hand and helping our world – especially the world of children, regardless of their nationality – become somewhat better.
And this is exactly what some of the pupils of the Erasmus+ Projects have taken to heart. They lend a hand where they are needed. In this way some pupils have taken over tutoring refugee and disadvantaged children at the Ulrich Primary School in Sindorf. Voluntarily, of course!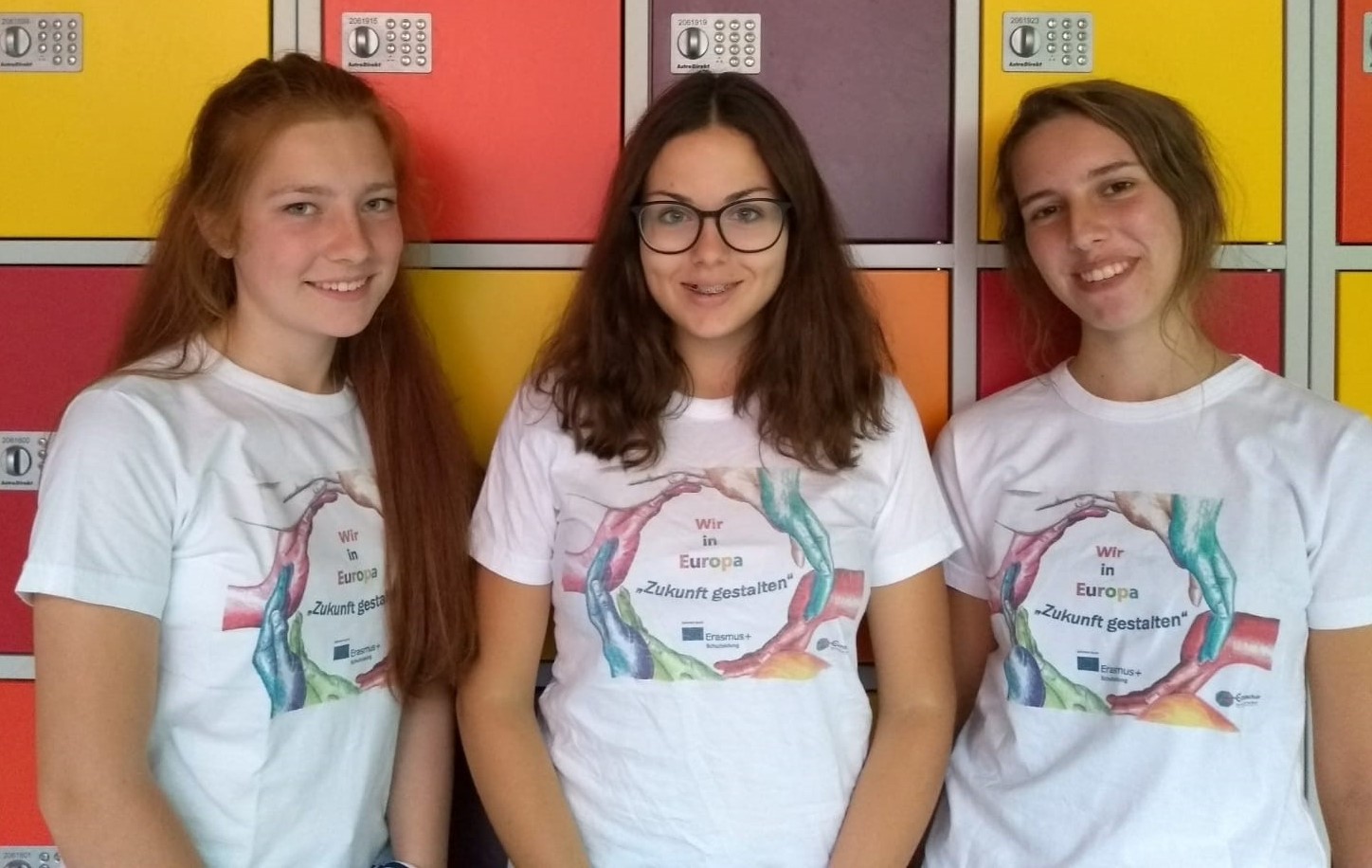 "It is natural for me to help other children or people in general. Just because we are doing well does not mean that others are also doing well. It is enough if we give a little of our time, because these children really appreciate it and are very grateful. Everyone has the same right to happiness and if you can help them, it is something very extraordinary." (Caro Yazdirad)
Thank you, dear Erasmus+ pupils for your commitment and engagement!
Details

Hits: 183
This was the motto for the initiative ACTION NEW NEIGHBOURS – Refugee Help Archdiocese Cologne, which the Erasmus+ pupils took part in with refugees from Syria in cooperation with Social Work Sindorf on 28th April 2018 on the Square of Integration in Kerpen-Sindorf. International groups prepared different wraps and distributed them to the visitors, as integration works best through the stomach.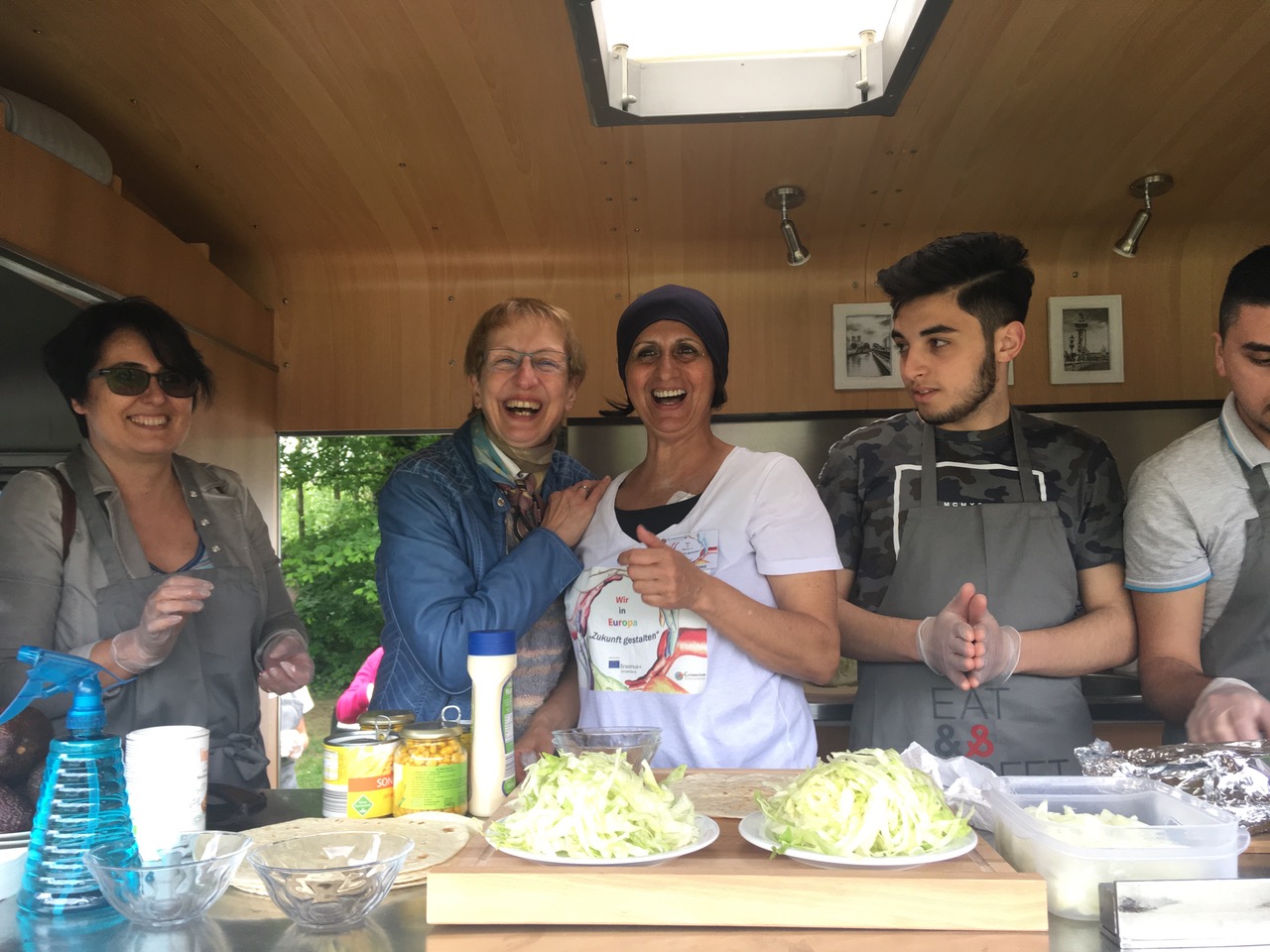 You can watch the video of the action here: Link
And a report by the regional TV station of the integration festival can be found here: Link