Opening of the photo exhibition against racism and exclusion: a great success
On 13th December 2018 the photo exhibition "We are Europe, too" was festively opened in the House for Art and History.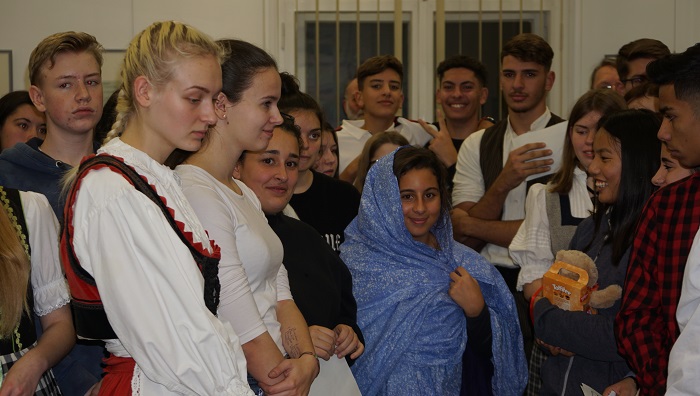 The culture of the Roma as a part of Europe and well as the documentation of dreams and the process of integration for young refugees in Germany and migrants in Spain in the respective countries of destination stood at the centre of this exhibition.
This exhibition wants to show that Europe does not define itself by geographical borders, but rather by its diversity.
This was illustrated especially well by the products and results of the project, for example, a cookbook with favourite recipes from many countries, postcards and the project hymn in three languages, which was also presented at the exhibition.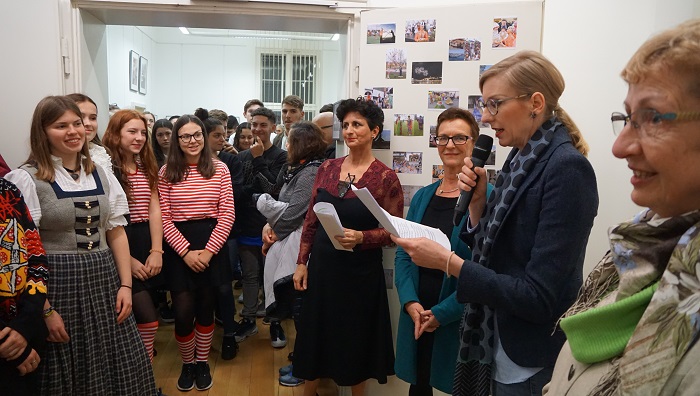 The guests were greeted by Ms Harke-Schmidt, the hostess and archivist of the city of Kerpen, the headmistress Ms Strucken, who came to the facet in her speech that immigration and integration of the new arrivals are "normal processes" and therefore an enrichment of the absorbing society.
This is shown by not only the Erasmus project, but also by the lived diversity at Gymnasium Kerpen. The integration representative of the city of Kerpen, Ms Seiche, warmly greeted all the attendees and expressed her admiration for the engaged pupils.
Then the mood became emotional: after everyone sang the project hymn "Basta va!" (It's enough!) and the Roma hymn together, some of the participants, pupils and parents, summarized the meaning of the project for them. The core statement was: I am Europe, too. "These moments always bring tears to my eyes," said Christian Schröer, founder of the nationwide unique initiative "Room for Integration" in Kerpen and the neighbourhood initiative "We are Sindorf, too" and the initiator of the Kerpen Integration festival later.
You can see videos of the exhibition here.